Job Opportunities
Volunteering
Key to our Little Belhus project among others is involving the local community with the rejuvenation of the site and the creation of a country park that will meet local needs. We have a volunteer group that meets every Friday at Little Belhus Country Park. Under the supervision of our ecologist tasks tend to include planting trees in partnership with the Woodland trust, removing unwanted plant species from our Coronation meadow, undertaking moth surveys as well as working with the Thurrock Council with adult learners group.
If you would like to know more about volunteering for us at one of our sites, for tree planting, litter picking, habitat creation or if you have a general interest in the environment and ecology, please get in touch with Dhruti Bell on our contact form.
Click here to enquire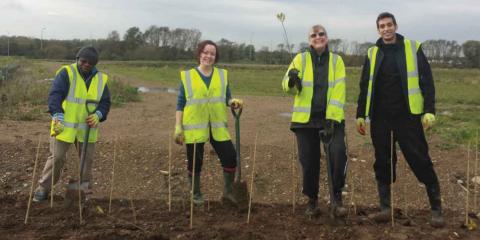 Employment
We do not currently have any vacancies.
Rural Arisings welcomes CV's for future consideration, so please feel free to e-mail yours through to info@ruralarisings.co.uk or make an enquiry by clicking the link
Click here to enquire