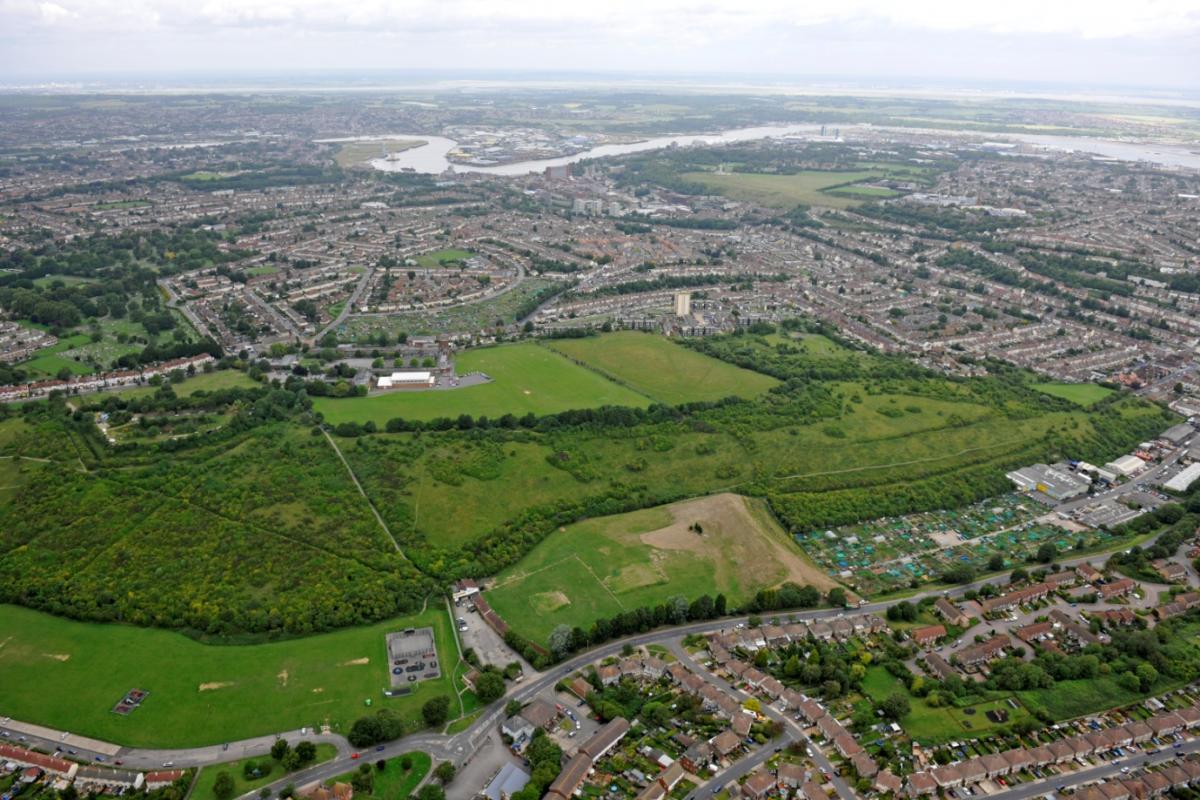 Chatham Golf Driving Range is located on the north side of Street End Road in Chatham. To the northeast of the driving range is an area of land used for public allotments. The project was to provide an extension to the Chatham Golf Driving Range through the creation of an earth embankment and boundary fencing.
There had been a history of complaints and concerns expressed by local residents and users of a nearby allotment with regard to a health and safety issue with stray golf balls landing on the road and allotment site.
Rural Arisings Ltd worked with the client to design the new scheme and prepared the planning application including undertaking habitat surveys and transport analysis. The scheme was required to address the concerns of both the client and local residents by:
Preventing golf balls from leaving the golf driving range by increasing the length of the range and providing higher elevation boundary fences.
Removing informal access on the scrub bank between the golf driving range and the allotments that currently encourages anti-social behavioral activities.
Creating enhanced habitat on the new bank without the disturbance by public access.
With planning permission obtained Rural Arisings worked with the contractor, Going Green Restoration to improve the boundaries along the northeast of the golf driving range and provide greater protection to the public allotments by increasing the length of the range and providing higher elevation boundary fences. The southwest boundary at the end of the driving range and between the allotments and the golf driving range was re-aligned to enable the extension of the existing earth embankment into the land created by the re-alignment of the allotment boundary.
The new embankment was constructed by the importation of suitable engineering fill, sourced locally and including granular/pervious material for the construction of the soil bank, "french drains" and paths.
The completed embankment was planted with indigenous species to replace those lost during construction and to minimise future erosion. The project was completed with fencing and final planting in Autumn 2013.