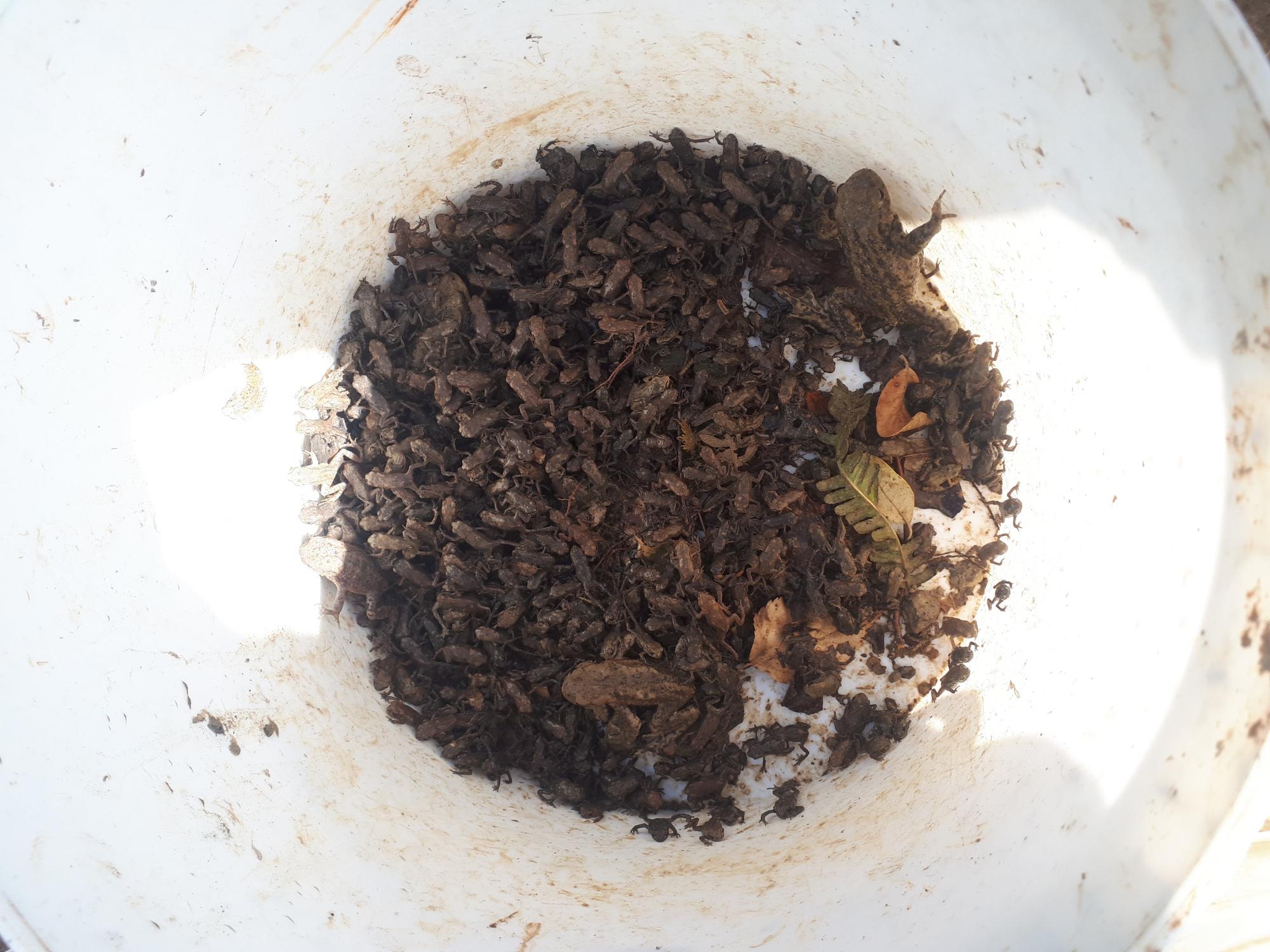 The rain has finally come after 2 months of dry hot weather and with the rain came thousands of little critters, keeping our ecology team onsite very busy over the last week. Although it can seem like a pain at the time when we are on our hands and knees in the wet mud picking up toads smaller than your fingernail, it is exactly what we needed.
With such dry weather over the last 2 months we have been catching very little in our daily trapping walks, and this isn't a good thing, especially when we know there are many animals out there to catch. This rainy spell has allowed the animals that would have otherwise dried up, to move across the site and into our traps. Last Saturday the team spent 3 hours searching the fence- line for amphibians and reptiles, and we translocated over 3000 juvenile toads, 20 adult toads 16 newts, 8 of which were Great Crested Newts, protected by EU and UK law. Although the numbers have remained relatively high all week, they have decreased every day. Hopefully this is an indicator that we have caught most animals in the trapping area.
However, it may be the case that they have just gone back into hiding as the temperatures rise again. We will find out next time it rains!