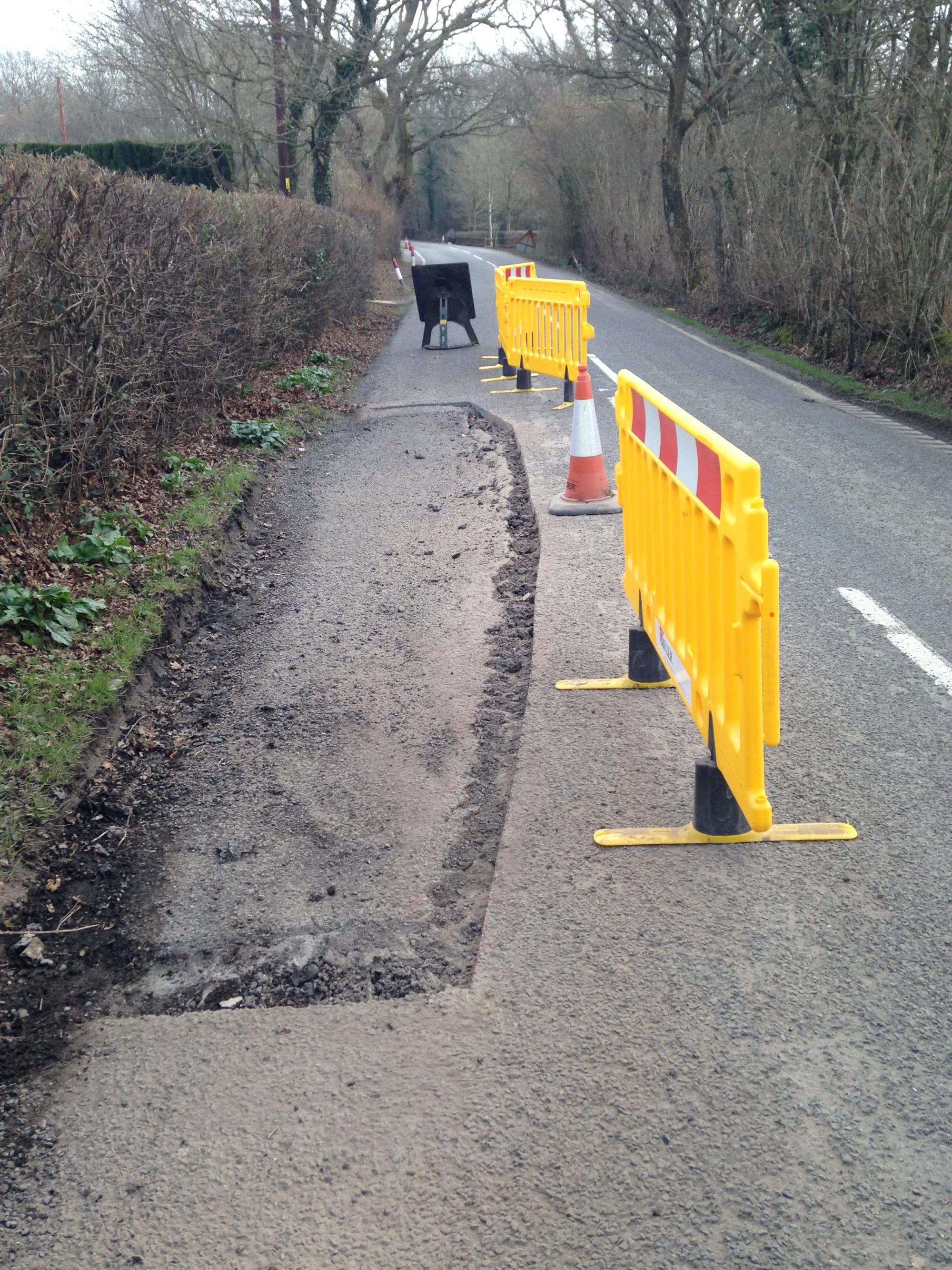 We've been given the Green Light!
Now that, hopefully, the worst of the winter weather is over we met with Surrey County Council on 10th March to discuss the condition of the highway along Wildwood Lane and Knowle Lane. Whilst we had accelerated the problem, it was agreed by SCC that the underlying causes of the road failure fell outside of our remit. As a gesture of good will to the community Rural Arisings Limited and Cook & Son offered to arrange the repairs.
Over the following weeks the ditches to the north and south of Wildwood Lane were dug out and sodden leaves and debris were removed to allow water to exit the road without compromising its integrity. This will provide longevity to the repairs. Safety barriers and traffic lights were in place whilst we repaired four patches alongside the rugby club with a range of repairs to the verge and carriageway on Wildwood and Knowle Lanes.
We met again with SCC highways department upon the completion of these tasks to review our efforts. They were content with the quality and progress made thus far. Whilst these repairs may be temporary in nature, they allow the road to be opened fully once again while we continue our investigation to further improve Wildwood and Knowle Lanes.