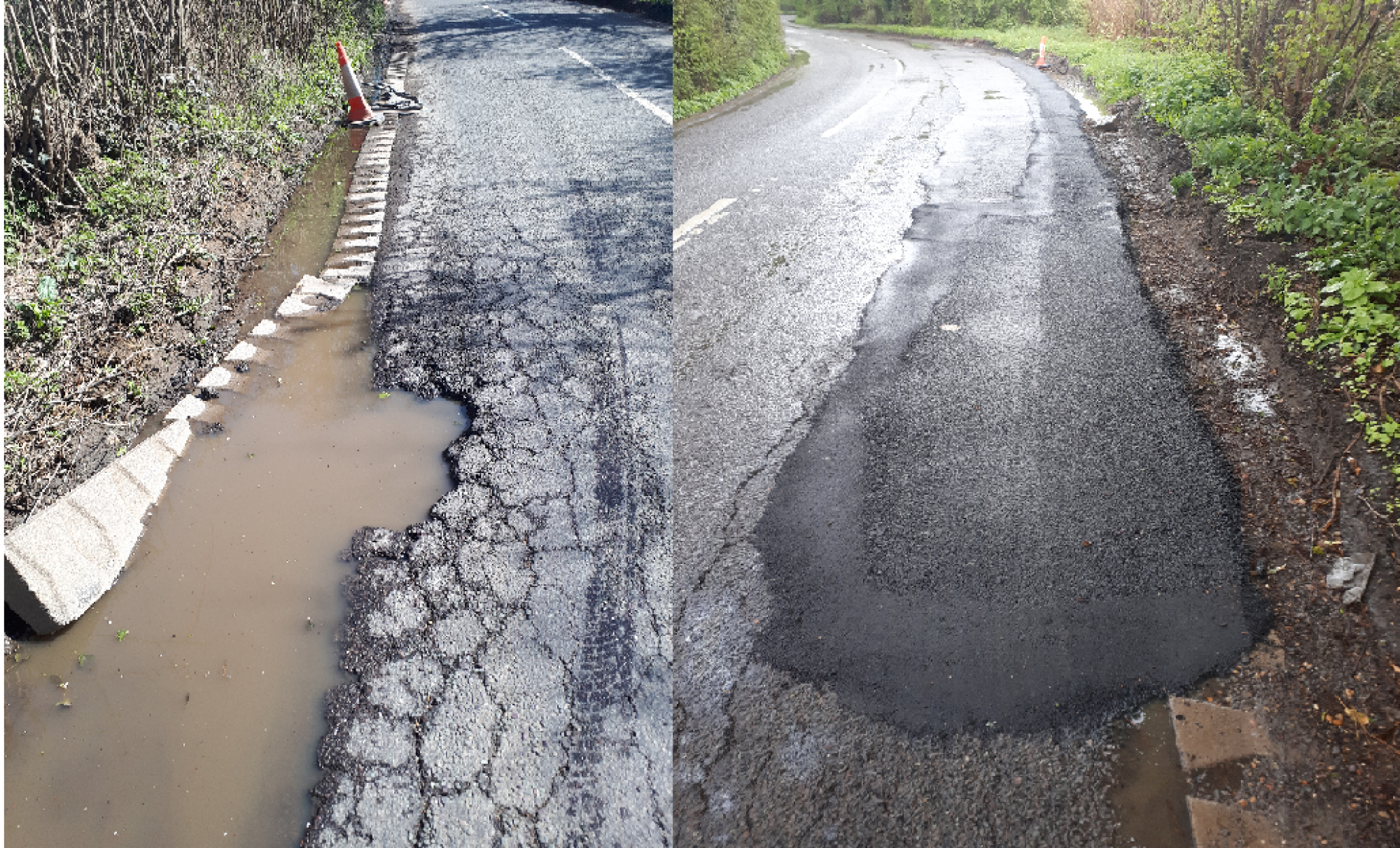 As you will have seen over the last few months, the roads in the Cranleigh area have been deteriorating rapidly due to the wet and icy winter and bad drainage. When these conditions,
are mixed in with the heavy usage it creates very unfavourable conditions for our roads. We have been working with our contractors to get them to undertake the repairs as soon as the weather and other constraints permit.
 
We can now report that the worst of the potholes along Knowle Lane and Wildwong there.od Lane have been fixed by us and the lorry route to our site has been significantly improved. Our contractors will be back in the next few weeks to finish the smaller potholes along this route. Now we are into the finer weather hopefully our fixes will remain intact over the summer months. We will continue to monitor Knowle and Wildwood Lanes on a weekly basis.
 
Please remember to let us know if there are any more problems with the roads.