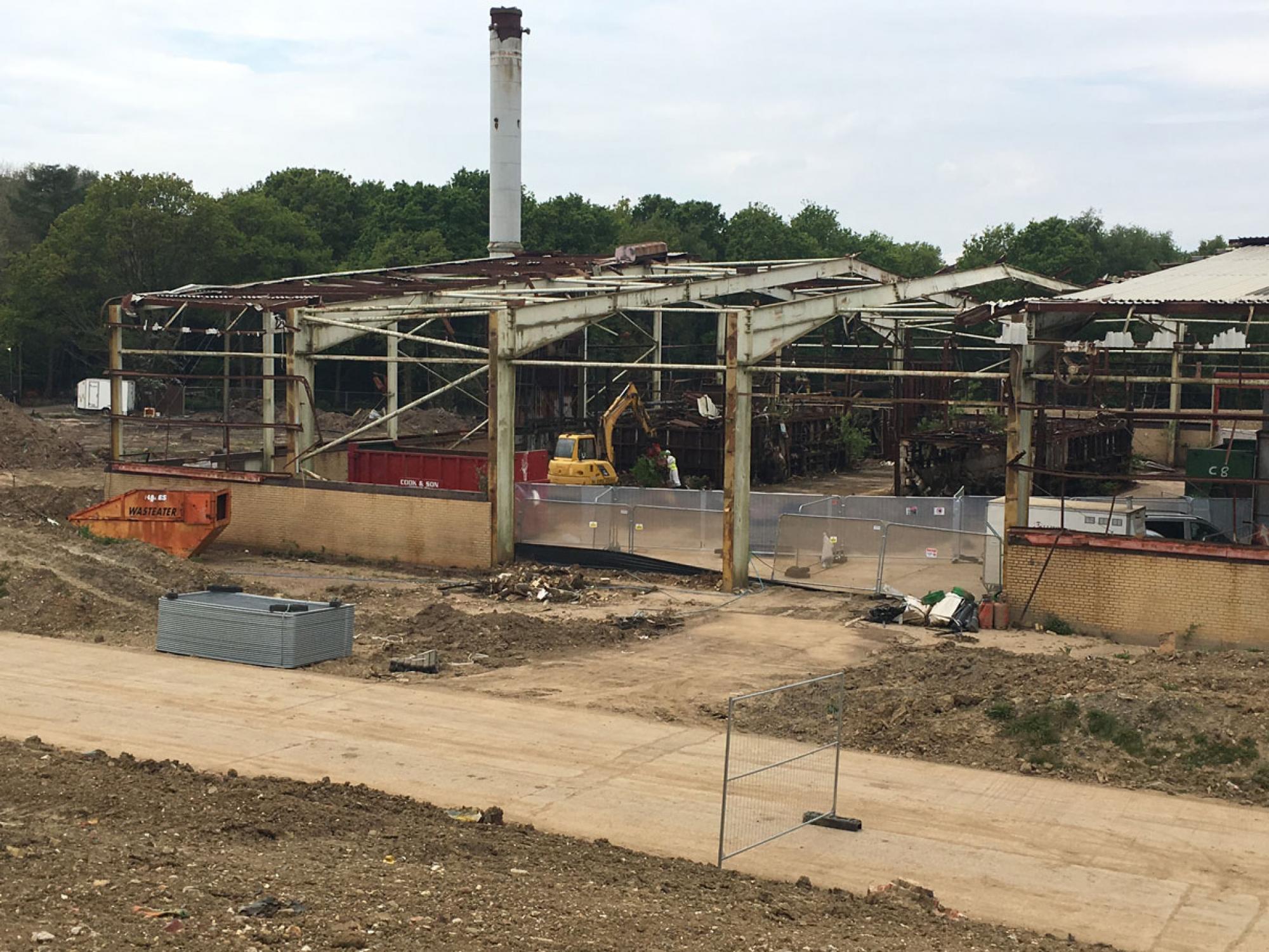 Earthworks are progressing to plan but progress is expected to slow down in the summer months as 'other sites' open up to receive fill when ground conditions are dry and easily accessible. Higher numbers are expected to return going into the autumn and winter as these sites close. For the months, February to May 2017 we were averaging 48 deliveries a day.
 
Our focus since the last liaison meeting has been to cut off leachate production to reduce the volume arriving in the effluent lagoon as far as possible. We now have cover over most of the existing surface and direct rainfall interactions with contaminated ground are pretty much cut off.
 
The last remaining elements of hazardous fibre on site is the Refractory Ceramic Fibre (RCF) in the collapsed kilns inside the brick shed. P Allison & Sons Demolition Contractors returned in May 2017 to gather the remaining RCF and load into containers for removal to landfill at Biffa in Redhill, in a suitable, highly controlled manner.
 
The overhead and buried power cable diversion works are due to start imminently, the legal paperwork between ourselves, the Landowner and UKPN are being finalised but with a temporary wayleave in place, works are primed to coincide with the completion of the RCF removal stated above.
 
When the diversion works are completed the brick shed can be removed and the layer of gravel across the footprint, which acts like a massive soakaway, can also be removed and end one of the last remaining leachate production sources on site.
 
We have created a temporary haul road from railway sleepers to gain access to the outer reaches of the site for when the weather is bad, this allows us to continue in wet weather as well as keeping the highway clean of mud. These will be reused throughout the project as we move into different areas of the restoration. The area to the north of the sleeper haul road will be the first area we give back to the wider ecology in a phased manner.