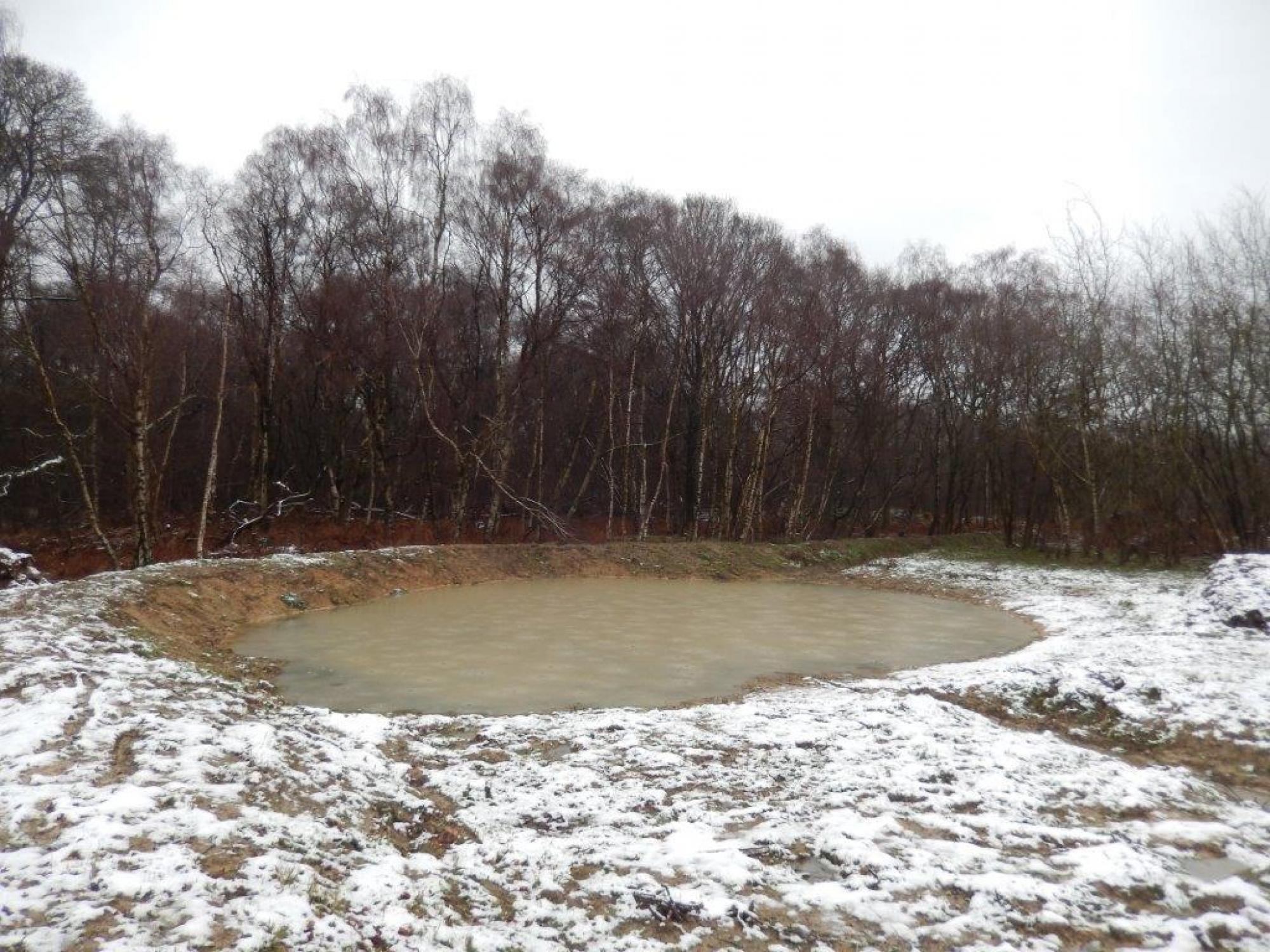 Pre-Commencement Progress
Despite a break-in over the Christmas period during which our site office was badly damaged, preparation for remediation is progressing well. Ditches along the entrance road have been restored and surveying of the existing drainage system continues; drainage enhancements will be ongoing throughout the remediation. Alongside drainage improvements, the entrance road has been tarmacked with private signage installed; hence all drivers will now be warned about pedestrians in the road to increase safety for public using the Downs Link. Signs also instruct lorry drivers to the routes they can use, with permitted route maps being handed out to every driver. As for signage on the highways we are moving forward as we have now gained technical approval for these designs and Surrey County Council have visited the site. We are now in the process of having the signs manufactured with their installation to follow. 
 
Scrub clearance has been underway and will continue during the cold weeks ahead to avoid disturbance to nesting birds in spring. Lorries are now delivering clean clay and soil to the site and this will initially be used as a base for the newt and reptile exclusion fence, as digging the fence into the existing contaminated soil is avoided. Once the exclusion of newts and reptiles is complete, the clay will be used to construct the first layer of the contaminated land cap.
 
The process of obtaining a Great Crested Newt Licence continues. We will soon excavate and plant two new specially designed newt ponds to compliment several existing ponds that are to be restored and managed. These will used by newts when breeding in spring. We have built various hibernacula heaps from logs, bricks, wood chippings and soil near these pond locations, which will now be home to newts and reptiles hibernating a metre or two below the heavy frost above.