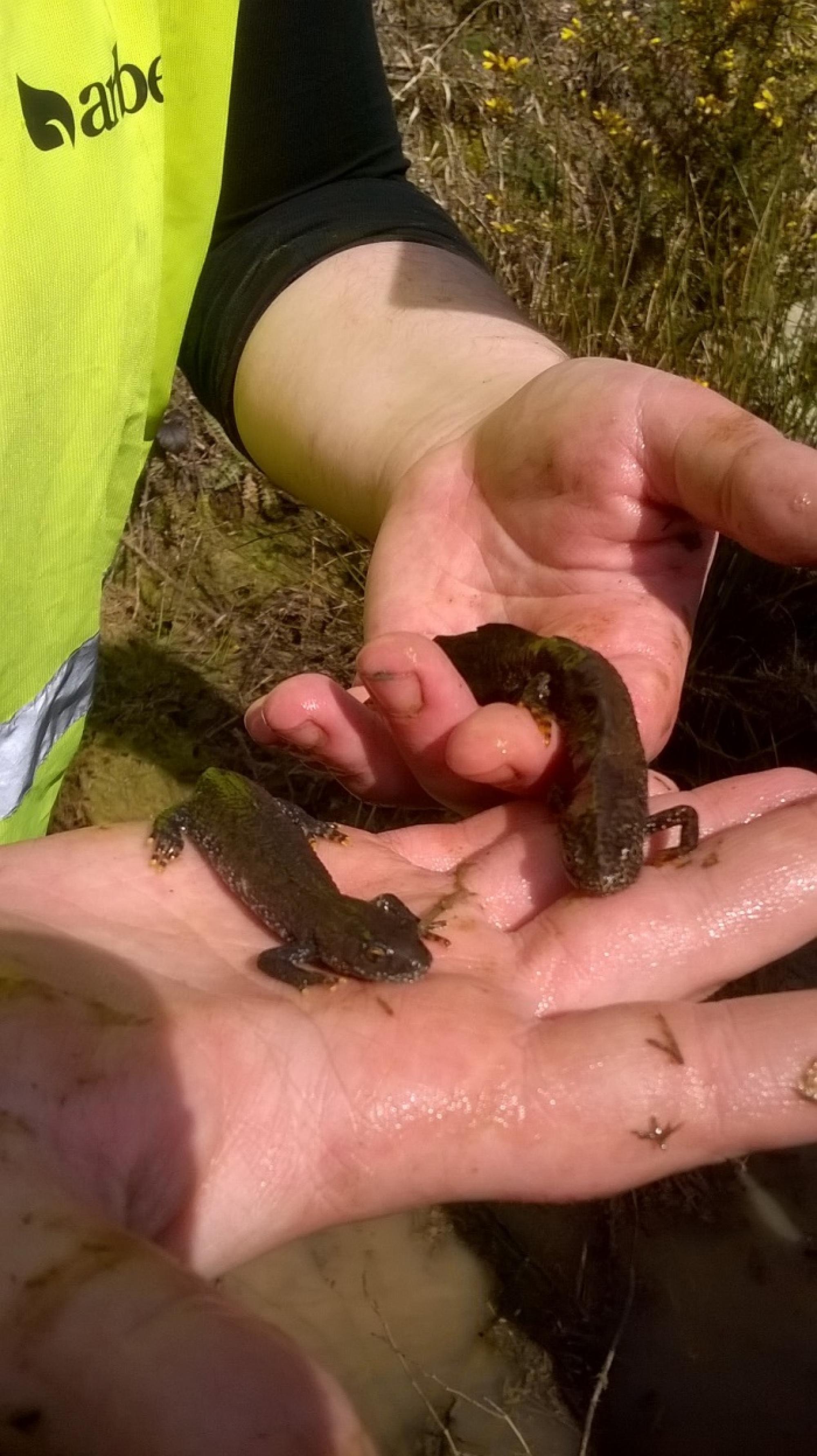 Newt licence obtained from Natural England
We have now obtained a European Protected Species Mitigation Licence for the Cranleigh Brick Works Remediation project meaning we have permission to carry out works on Great Crested Newt habitats with supervision from licenced professionals.
 
As such we have begun erecting Newt and reptile exclusion fences around the site. These will allow us to trap Great Crested Newts along with their smaller, less stringently protected but equally amicable cousins, the Palmate and Smooth Newts, as well as frogs and toads, Common Lizards, Grass Snakes and Slow Worms. We will inspect the traps daily and any animals we find will be translocated into our purpose-built receptor habitats, safely outside the remediation works boundary.
 
We have already come across numerous newts and frogs during our exclusion fence works.