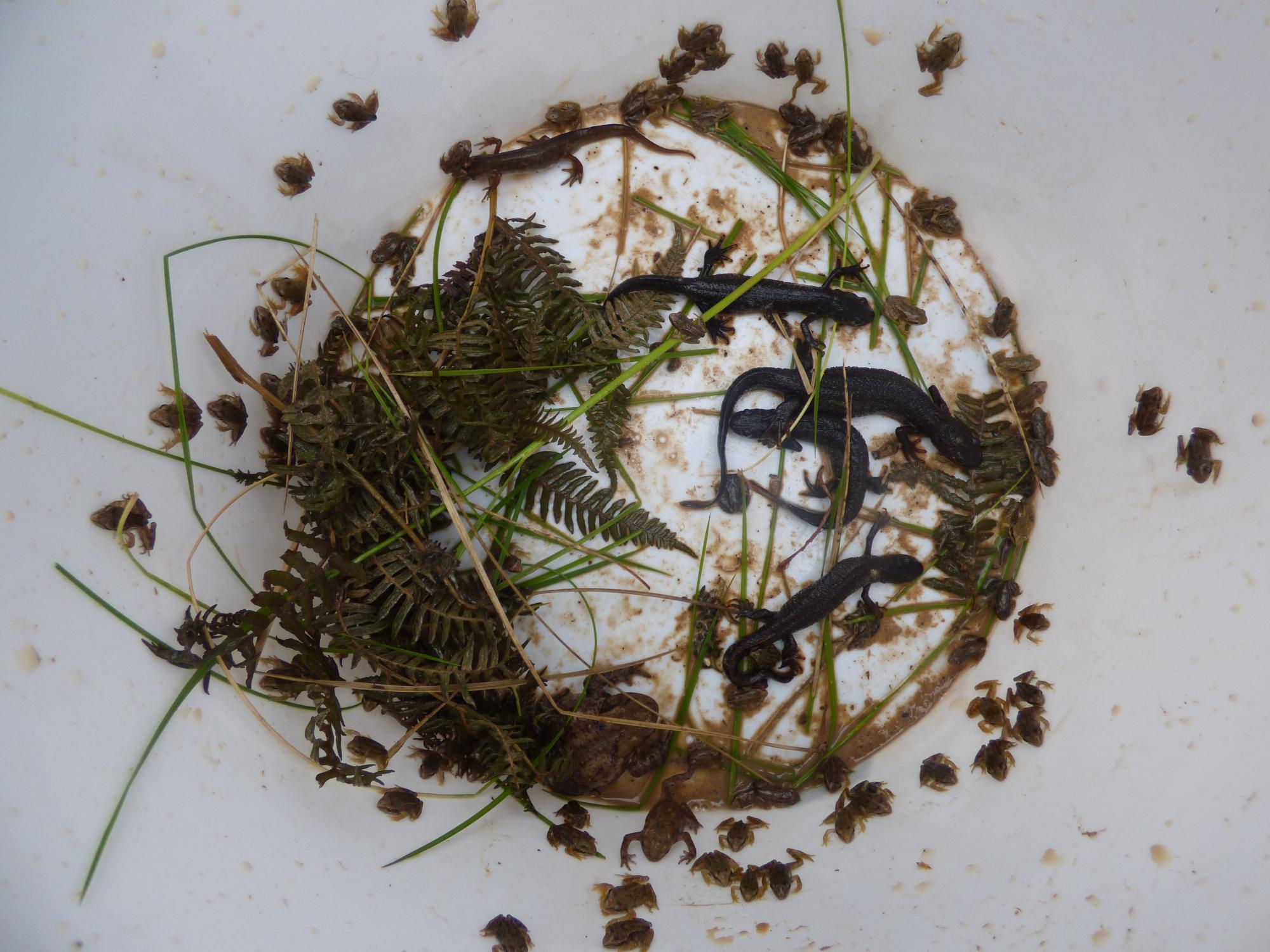 Froglet Frenzy: Species Translocation in Full Swing
 
Trapping and translocating reptiles and amphibians began several weeks ago but the recent dry weather meant amphibians in particular had been sitting tight, waiting for some rain before they attempted to venture out across the site. This resulted in relatively small numbers of amphibians being trapped and translocated.
 
However, this all changed at the end of May as Cranleigh saw around 57mm of rain in three days, triggering a surge of amphibian activity and movement. Ecologists checking pitfall traps at dawn and dusk have translocated hundreds of animals into the safety of our specially designed receptor habitat, away from future groundworks. There, the animals can live safely until the remediation is complete and habitats are re-opened to nature.