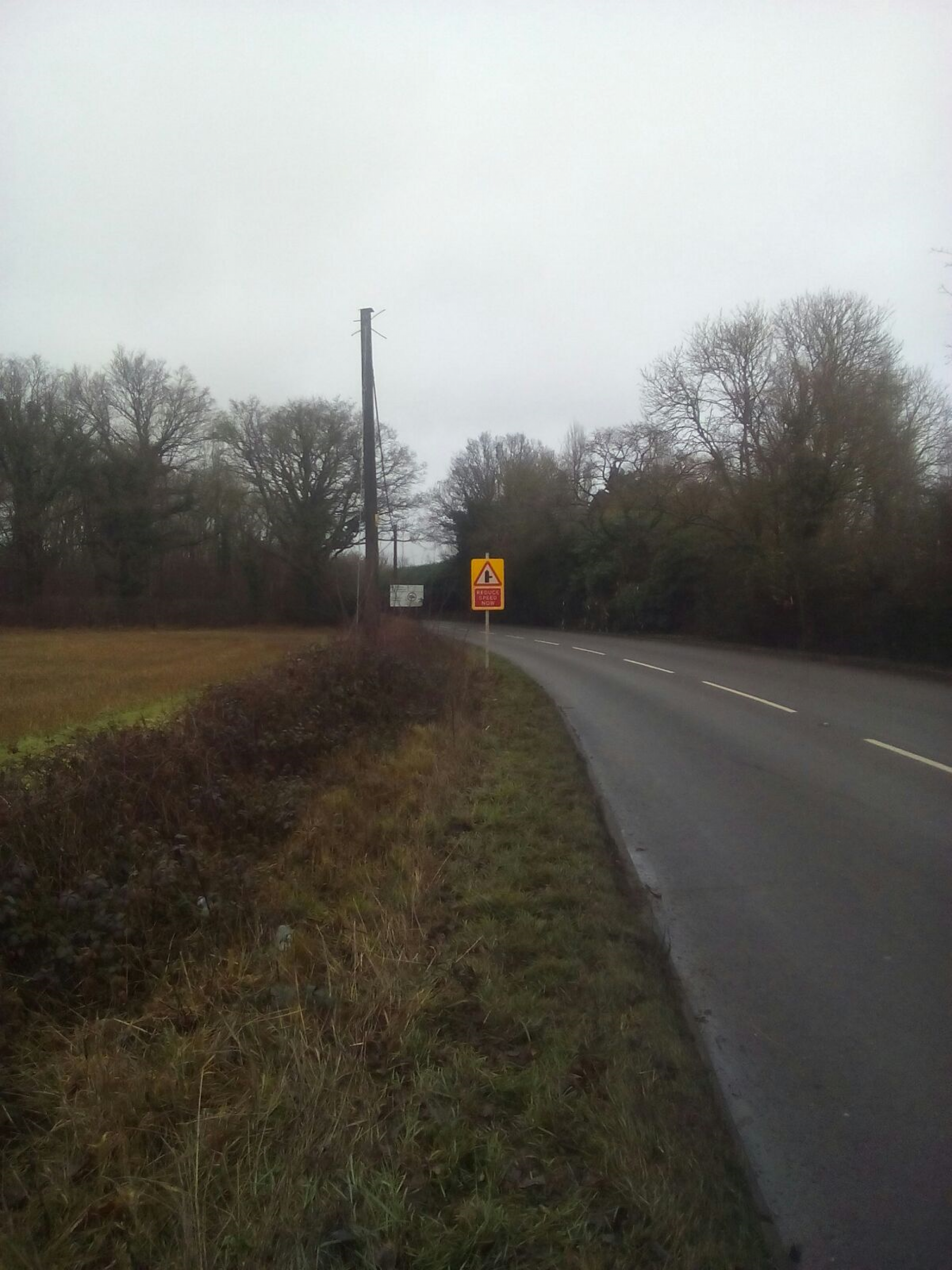 A requirement we have in the Section 106 Agreement we have with Waverley Borough Council  is to obtain and erect improved road signage in the area. Rural Arisings and Cook & Sons liaised closely with Surrey County Council Highways Dept to erect the new signage which was completed  on Monday 30th January.
As lorries leave our site, the approved HGV route is via Knowle Lane, Wildwood Lane and onto the A281 either north or southbound. We have installed  'No Works Traffic' signs at the site entrance and at the junction of Knowle Lane and Wildwood Lane, to inform  lorries associated with our site of the agreed route.
In addition other signs were erected further north along Knowle Lane and were improvements to existing signage warning drivers of approaching bends in the road. These two signs are linked to the future housing development of the site.