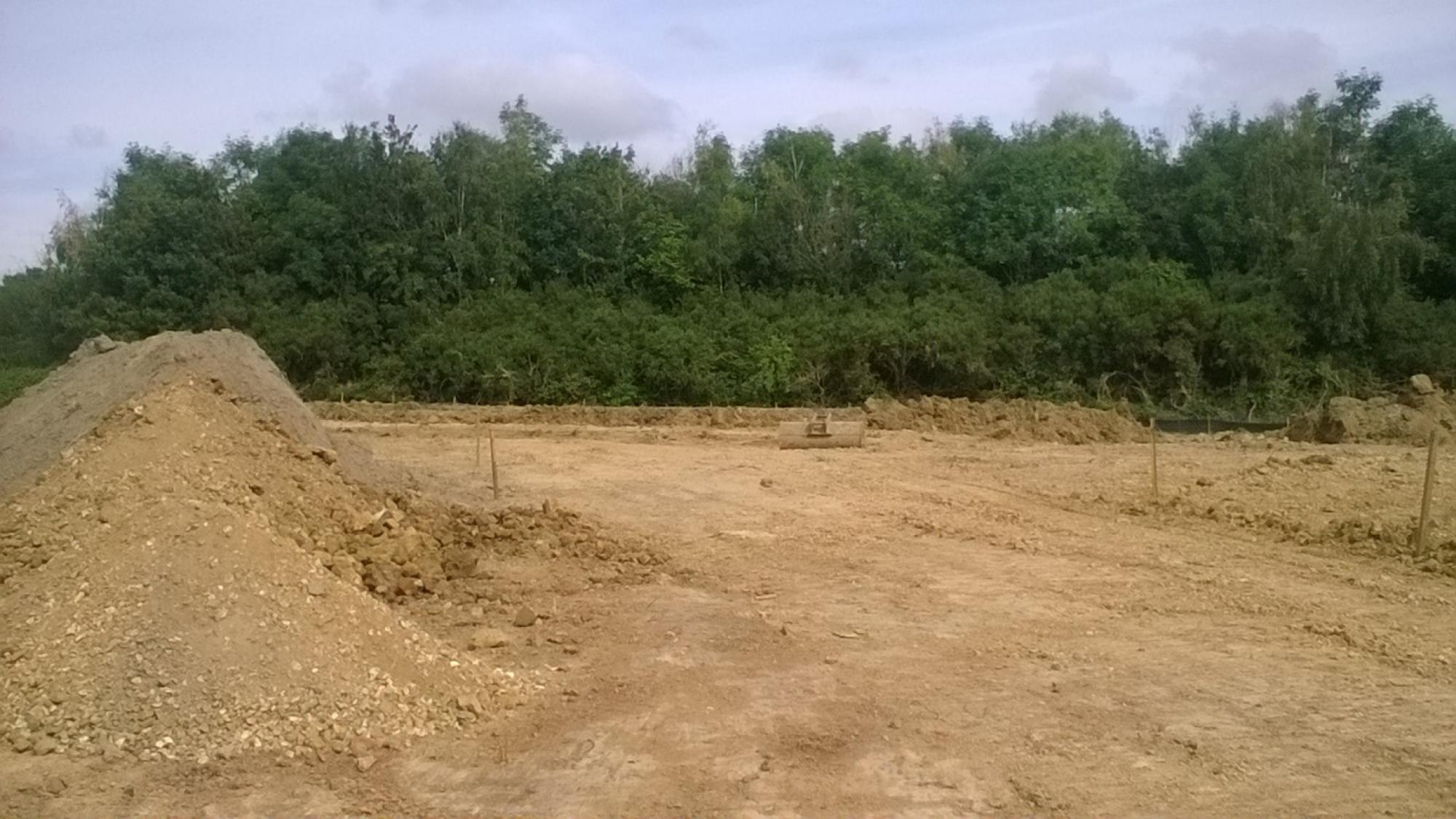 138 Adult Great Crested Newts Released into New Receptor Areas
From just 7.5 hectares of land we have caught and translocated 138 adult Great Crested Newts (Triturus cristatus). This land was divided into exclusion zones to aid with the trapping and translocation of European protected species, Great Crested Newts, and other UK protected amphibians and reptiles, removing them from harm's way to allow the required remediation works to commence. Just over half the trapping and translocation has been finished and ground works will be possible on as much as 90% of the remediation area by the end of the year.
The release of new areas has allowed the engineering works to progress and prepare areas before soil importation recommences. The ground in each of the zones has been scraped to prevent decomposition gassing and the topsoil & tree roots recovered have been stockpiled to be recycled for future habitat creation. We have continued the drainage investigation and raised access points to the drainage system prior to raising the ground level. Trial pits have been excavated around the clean areas on site to define the outer boundary for the imported clay cap. Additionally land drains are being installed and ditches excavated to control the runoff of surface water on site.