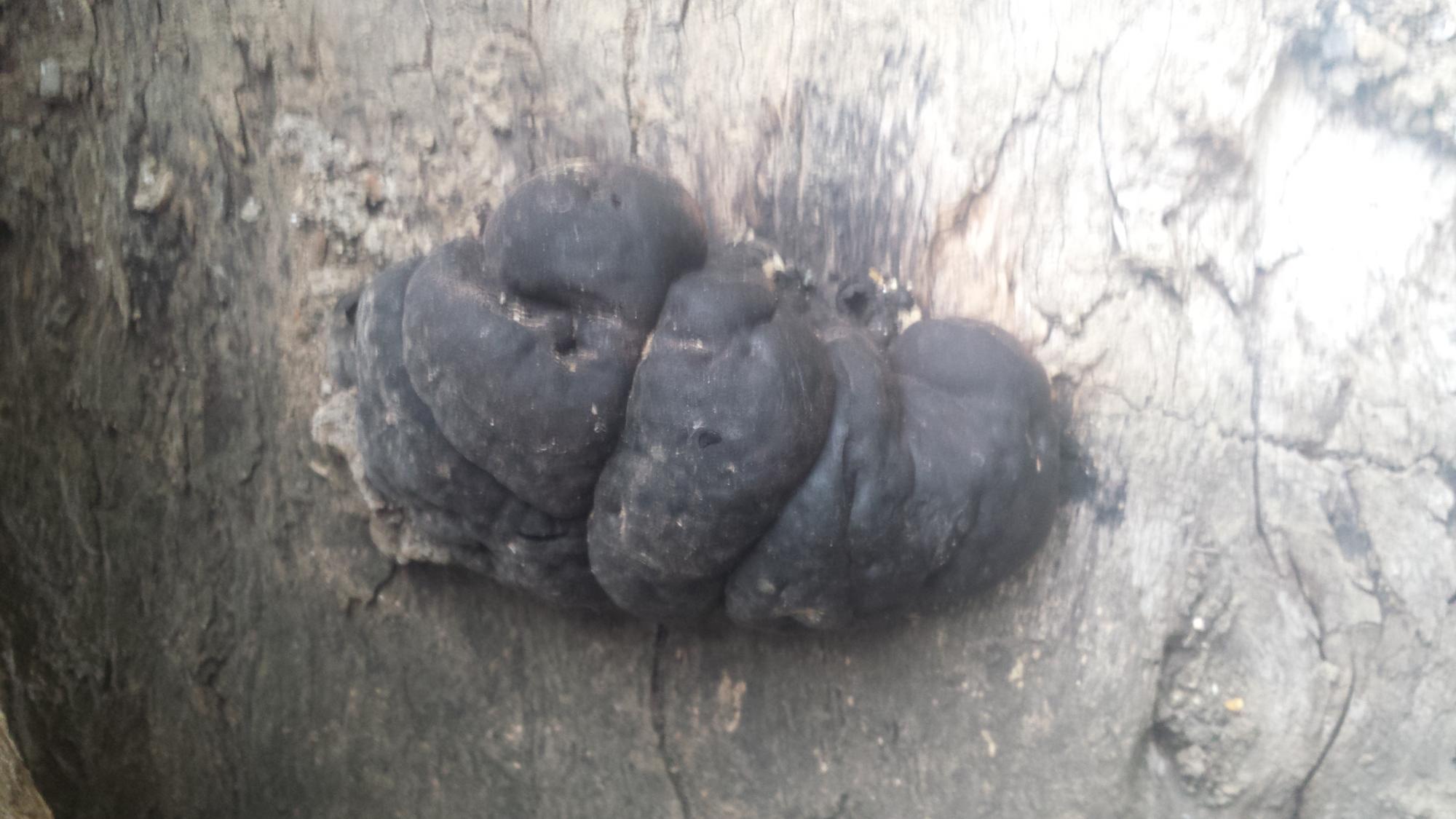 Er I'll say no to cake, Alfred.
King Alfred's Cakes (looks like something else?!) found on perimeter hibernacula.
These non-edible fungi are so named because legend has it that King Alfred, when in hiding from battle, forgot to take his cakes out of the oven and they burnt and blackened, resembling something like this fungi. Apparently they make excellent tinder for starting fires and burn for a long time akin to a charcoal briquette.